Starting a business from the beginning is extremely challenging, but not impossible for those who have the ideal resources and direction, which can make the difference between success and failure. When launching a new business, there are numerous difficulties to overcome and processes that you should follow to organize or manage your business team and improve your business's productivity multifold.
What are tools?
A business tool is a software solution that enables organizations and small business owners to improve productivity, collaboration, communication, and other operations. These digital devices are designed to maximize productivity and improve return on investment.
We understand that sharing means caring that is why we have prepared this list on premise to make your employees tasks automated and simple. These tools will help automate vital parts of your business process and will make time tracking more efficient.
What are the best business management tools?
Website Hosting/Domain Provider

Bluehost
Website Builder

Elementor
Beaver Builder
HappyAddons
Dynamic.ooo
Themes and Plugins for simplifying your Business Process

Wpmet WordPress
Themify
Barn2
Wp-pdf
SEO – Project Management Software

Loganix
Seobility
Ranktracker
Educational Tools for Business process management

SkillShare
Fortunately, we're living in the digital age just before AI takes over 😉 making it simpler than ever to start a new business and easier to manage the business needs successfully.
Starting and expanding a business can be difficult. Everyone is aware that it takes a lot of resources to get a startup off the ground, due to complexity of different tasks.
A new firm has a lot of activity occurring at once, and it can be challenging to stay on top of everything with different tasks of the team & customer relationship management. Here you need to consider the best business or digital transformation tools for startups that can help you to grow your business and team.
Fortunately, there are several solutions available nowadays that increase performance and manage tasks. Have you ever considered that using business tools for startups can help you save a significant amount of time and money for the team to manage your business?
Using the business processes tools for startups can help you with maintaining the communication process, project execution, brand or project management, SEO optimization of your website, as well as other responsibilities that will enable your team to manage your new firm.
As you already know It's not always feasible to choose the best business processes tools for startups immediately. Different tasks that employees want to automate as a team require different business tool.
The good news is that we have put together a list of resources just for you, so you don't need to worry at all about this easy task.
Check out the excellent business processes tools for startups listed below to help your company stand out and automate in today's cutthroat marketplace.
13 Business Operations and Project Management Tools

1. Bluehost
One of the best business tool or software for WordPress dedicated hosting service that is geared toward your success is Blue Host.
Bluehost has solutions that will enable you to take your WordPress website towards new levels of excellence along with numerous excellent features, whether you're prepared to expand, market, or accomplish both.

Pros and Cons of bluehost
Pros
Quick loading speeds and excellent uptime
Trustworthy security
Integrated WordPress seamlessly
Ample storage
No bandwidth limits
Scalable hosting plans
Convenient and Effective Website Builder
A free domain name for the 1st year
Free SSL certificate, CDN, and Caching
No additional costs
All hosting plans come with a 30-day money-back guarantee.
Cons
High recurrence rates
There are no free website upgrades.

2. Elementor
Elementor is the ideal solution for web designers & business owners who want to concentrate on designing their professional websites faster, better, and more efficiently without any hassle.
This comprehensive solution offers you everything you require in a single place and is incredibly cost-effective.WooCommerce, Yoast SEO, Wordfence, Smush, ACF, and other well-known WordPress plugins are all completely compatible with Elementor.
It also enables a straightforward handoff business process and makes it simple to use for a small business owner, allowing it a terrific choice for anyone building websites to establish their small businesses.

Pros and Cons of Elementor
Pros
Google Cloud Software
Premium Support
Free SSL Certificate
CDN by Cloudflare
All Elementor Pro key Features
Ample Storage & Bandwidth
Free custom domain connection
100+ pre-designed websites
WordPress Pre-Installed
Money Back Guarantee
Cons
Limited Free Plugin
Slow to Load
Filled with some bugs

3. Beaver Builder
An excellent drag-and-drop page WordPress website can be created using beaver builder plugins.
To improve the usability, effectiveness, and functionality of your company website, this tool offers you the best goods and services available, including Assistant Pro, Beaver Builder Theme, and Page Builder Plugin.
All of the components delivered by this tool give special functionality and let you create imaginative layouts that aren't achievable with another tool.

Pros and Cons of Beaver Builder
Pros
Beginner friendly & Simple user interface
Possibility of storing templates and content sections for future use
A good collection of page templates
Numerous trustworthy sources for support
Usage across all websites (even on the cheapest plan)
Preserve rows & modules for reusing worldwide.
Excellent support available
14-Days Money Back Guarantee
Multiple customization options
Front-end drag-and-drop editing
Responsive & SEO-friendly design
Cons
Pretty expensive
WordPress theme compatibility issues
Limited landing page templates
Lacks animations
No undo and redo options
Slow development with a lack of key features

4. HappyAddons
Finding the best startup software tools in 2023? Happy Elementor Addons is a Powerhouse of dynamic, super-fast, and scalable design systems for all kinds of customers that can make your imaginative web design dreams come true.
With its remarkable, one-of-a-kind features such as mega menu examples, you can now accomplish things that were previously only achievable by pros.This business tool will help reduce your time tracking in real time. This will free up your google calendar, bit's awesomeness I tell you!
With the help of HappyAddons, you can now move and rotate items on their x, y, and z axes in such a way as never before. These powerful key features also provide beautiful effects to make your websites stand out from the rest of the crowd.

Pros and Cons of HappyAddons
Pros
400+ Presets
Design Beyond Limits
Unlimited Section Nesting
Live Copy any design
Multiple motion effects
Ultimate template importer
400+ readymade unique blocks/sections
600+ Line Icon
1500+ fonts
Global Extension for all widgets
60+ Feature-Rich Widgets
Free Automate Attach files Download accessible
14 days' money back guarantee and then Billed annually
Cons
Pro subscription is Little Costly

5. Dynamic.ooo
Seeking to create a dynamic, well-functional, and responsive website that you can easily customize to meet your needs or want dynamic content for elementor? Don't know which are the best business tools for startups? Well, let us help you.
dynamic.ooo is the perfect tool that helps you to customize your site more easily and effectively. By offering sophisticated capabilities, it effortlessly integrates with the Elementor Pro and Elementor Free plugins.
It is the greatest WordPress plugin for making your website powerful and dynamic. It includes more than 140 key features that can help you customize your WordPress site without paying a specialist, saving you both time tracking and money.


Pros and Cons of dynamic.ooo
Pros
Over 140 key features
It's flexible, comprehensive, and easy.
Plugins and widgets are highly adaptable.
The support staff responds to inquiries quite quickly.
Simple and straightforward to use.
You have a 30-day money-back guarantee if you're not happy with all the features.
30-Day Money Back Guarantee
Cons
Because modifications are made instantly, the plugin occasionally operates slowly.

6. Wpmet
Wpmet is one of the greatest businesses tool platforms for offering premium WordPress themes and plugins, each in terms of appearance and functionality, along with unmatched customer support.
The themes and plugins such as shopengine have been professionally developed and are suitable for usage on individual, business, and enterprise websites and help you to expand your business process faster than ever you imagined.

Pros and Cons of Wpmet
Pros
Multiple Plugins Available
Premium Support
All-in-one WooCommerce solution
All-in-one Addons solution
Professional metforms
Offer SaaS, Web & Mobile Applications
Trustable Fundraising donation crowdfunding platform
Cons
Little costly
Limited Free Plugin

7. Themify
Bring the "all-in-one" WordPress toolkit, which comes with each and every Themify theme and plugin, to enable you to construct any type of WordPress site you may think of.
With the aid of an extremely reliable platform, Themify builder, and addons, you are able to construct any type of design or layout you desire.
Pros and Cons of Themify
Pros
42 Themes
25 Builder Addons
11 Plugins
5 PTB Addons
Photoshop Files
30-day money-back guarantee
Build websites faster & easier
All Theme Photoshop Files
Includes One-year Support & Updates
Smart layout options
SEO optimized
WooCommerce integration
Affordable price
Cons
Moderate learning curve
More templates needed

8. Barn2
The WordPress and WooCommerce plugin firm Barn2 is a tiny yet wonderfully developed plugin. It is a reputable platform for creating reliable, competent, elevated plugins for a variety of clients across the globe.
Together with comprehensive documentation for all of their plugins, they also offer limitless assistance to aid with any queries or issues you might have.
So, if you are the one who is looking for the best businesses process tools for startups or services like print on demand woocommerce then, this will be one of the most appropriate for you.

Pros and Cons of Barn2
Pros
Simple to install and operate for remote workers
A wide selection of plugins is available
Excellent assistance and support team
Adequate documentation ( PDF, audio & video)

9. Wp-pdf
Are you looking for the ideal plugin for your WordPress website that will allow you to quickly convert files into PDF documentation? Wp-pdf is the ideal pdf plugin for WordPress documents.
It's simple to integrate mobile-friendly PDFs embedder premium in WordPress, preventing your visitors from downloading or printing your original data.
Thus, whether you are considering locating the businesses process tools for startups or want to build a perfect website then, don't look other than this amazing plugin.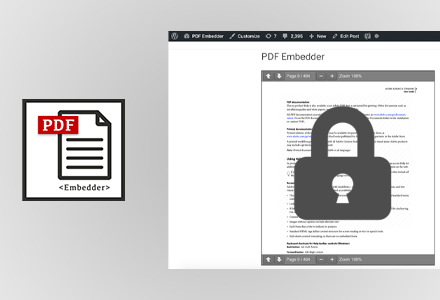 Pros and Cons of Wp-pdf
Pros
Easy to Use
Flexible and affordable platform
Dynamic and Secure
Straightforward PDF documents
Deliver mobile-friendly PDFs
Prevent your data from unsolicited downloading
Multiple Premium Features
Secure PDF Embedding
14 days Money back guarantee
Unlimited sites license
Improved Unlimited Users Experience
Better Search Engine Optimization (SEO)
Increased User Interactivity
Cons
Slow Load Times
Compatibility Issues

10. Loganix
Transfer the most difficult operations in a complete suite of operations such as content, PPC, and SEO without sacrificing quality & productivity with the most appropriate premium services provided by management software Loganix.
Loganix provides digital marketing solutions for companies, consultancies, and organizations. They offer self-serve solutions for links, guest posting services, citations, content, and SEO as time management tools.
They also provide swift and thorough building inspections, citation audits, and remediation services. Real time, time tracking of your campaigns!

Pros and Cons of Loganix
Pros
Premium Quality Service
Never miss the deadline
Good customer relationship management.
Reasonable price for every service
Quality Link building service
Suggestion from a significant organization and SEO expert
Third-party email automation autoresponder.
Affiliate system management available
Elegant Dashboard management
Cons
Link building cost is more expensive than other services
Sometimes, it requires more time to deliver the services.
Low response rate

11. Seobility
The SEO software available online, Seobility, offers all the SEO checkers, analysis, document management, and tools required for improved website optimization and productivity.
This management software makes it simple, efficient, and, of course, sustainable to establish positive websites.
This All-In-One SEO management software and tools can help you and your customers' enterprises expand more quickly than you imagined by enhancing websites and achieving top search engine rankings.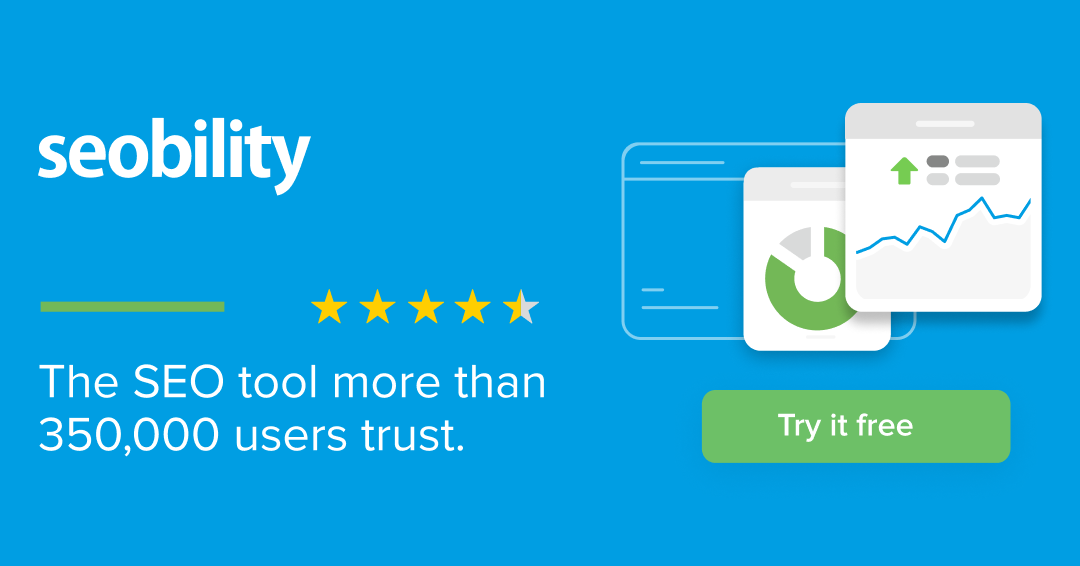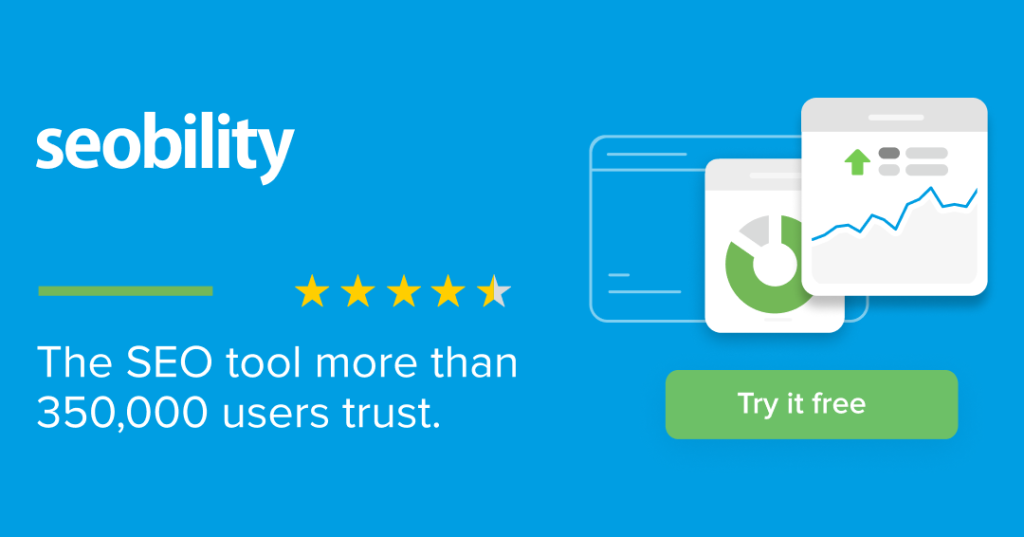 Pros and Cons of Seobility
Pros
All-in-one SEO management software for remote work
Website crawling and site-auditor
Google rank tracker with daily updates management
Backlink checker and link-building management tools
Continuous monitoring and white label reporting
Multiple businesses plans are available

12. Ranktracker
Ranktracker is the greatest and most trustworthy task management tool for monitoring keyword rankings across numerous websites projects and search engines.
With Rank tracker, it's simple to follow the following features such as daily keyword performance, expense tracking, assess competitors, generate in-depth reports, and spot possibilities that could boost revenue and propel company growth.This is the simplest and most precise business owner rank tracker for expense tracking the rank or project management tool for your business employees, monitoring keyword effectiveness and rankings for your website's projects along with numerous key features. So, you must consider this tool when searching for simplifying businesses process & project management tools for your startups/businesses.

Pros and Cons of Ranktracker
Pros
Deliver precise rank tracking and search volume
Live chat projects support
Less costly than other Keyword Research tools
A user-friendly interface
Monitor countless keyword tracking statistics
Stay updated on various SERP features
Produce a client-specific brand report that is entirely tailored.
Evaluate organic & PPC keywords
23 Keywords research techniques
Monitor keywords in over 145 search engines
Competitor's keyword research & analysis
Accessible in 9 languages
Cons
Demands a learning curve
Desktop-based keyword software
Efficiency & productivity of software can be impacted by computer performance.

13. SkillShare
One of the learning platforms is Skillshare, which can assist you in acquiring the skills necessary to meet your company objectives.
By enrolling in the online classes for businesses courses offered by this superb platform, you can discover the cutting-edge technology that you can use to employ when starting your businesses so that it can expand and achieve new heights.
With reinvented training to empower both professional and personal growth, Skillshare is the greatest option for putting your workforce on the way to success.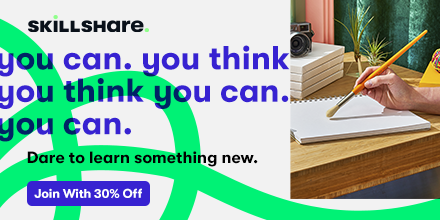 Pros and Cons of SkillShare
Pros
7 days Free Trial
Affordable than other online learning platforms
Highly engaged community
More than 11K management experts
No On-premise education
impart knowledge about various industries.
High-Quality Learning Materials/Courses projects
Group management Classes
Promoting management Class
Shared Technology Learning Experience
Building Channels
Cons
Don't provide Certificates
Limited Quality Control
Only Available In English
Premium Annual Fee Membership

Summary
The above article is a summary of the startup business management tools and project management software tools for 2023. You will be able to determine which of them better serves you and your business management projects after some preliminary investigation and experimenting.As we previously discussed, running a new company might be difficult. But, there is a tonne of startup business ideas and resources that can aid in your start-ups projects and expansion.
Don't be hesitant to try multiple options; because every business needs different tools to succeed. We also advise you to sign up for the business process tools that are offered to see for yourself the results they are capable of.
Furthermore, you can find a lot of blog posts/articles that will aid in your search for the top tools for startup businesses. Check out our website "The simple Indian" if you're keen to see such high value articles that might give you further advice for expanding or starting your company.
All of the above-mentioned platforms and business task management tools are the best options for you to maximize your company's performance and achieve productivity by improving the time management of the company. You can easily blossom your business operations with improved prospects and achieve sustained growth for several years to come if you employ them appropriately.
Please feel free to mention and share ideas about your favorite tool for-
business task management, project management, communication tools management, time tracker or time management tools, free version of email marketing software, accounting tools, google calendar, google apps, document management tools, business activities software, different workspaces, google drive, google analytics, desktop version & distributed teams software, hubspot crm, assign tasks tool for organize content, repetitive tasks tools, communication apps.
Woww, that was long but it does give you an idea of the variety of tools out there which are available and can make life easier and simpler for a business owner and their team. We want this blog to boost productivity and simplify process oriented business applications by adding all valuable features under 1 article. Let us know how we did and our sales team aka the authors would greatly appreciate it 😉
Table of Contents
Website Hosting/Domain Provider
Website Builder
Themes and Plugins for simplifying your Business Process
SEO – Project Management Software
Educational Tools for Business process management