Are you ready to take your gaming skills to the next level? Then the PlayStation 4 is the perfect gaming console for you! Imagine being in a virtual world where all details are brought to life in vivid detail; exciting, right? 🙂
Whether you're looking for a fast-paced shooter or an immersive story-driven adventure, there's something for everyone on the PS4. So what are you waiting for? Grab your controller and join millions of other gamers who have already experienced the thrill of the PS4! It's time to take your Gaming Life to the next level!
PlayStation 4
In this ever-changing world of gaming consoles, the one console that stands out from the rest is the PlayStation 4 because Microsoft admits that "Sony had surpassed Microsoft in terms of console sales and installed base, having sold more than twice as many Xbox in the last generation."
When released in 2013 by Sony, this console captured the hearts and imaginations of millions of gamers worldwide. The PS4 has become one of the most popular gaming consoles in the world as, according to Sony, the sales of PS4 software have hit 1 billion units.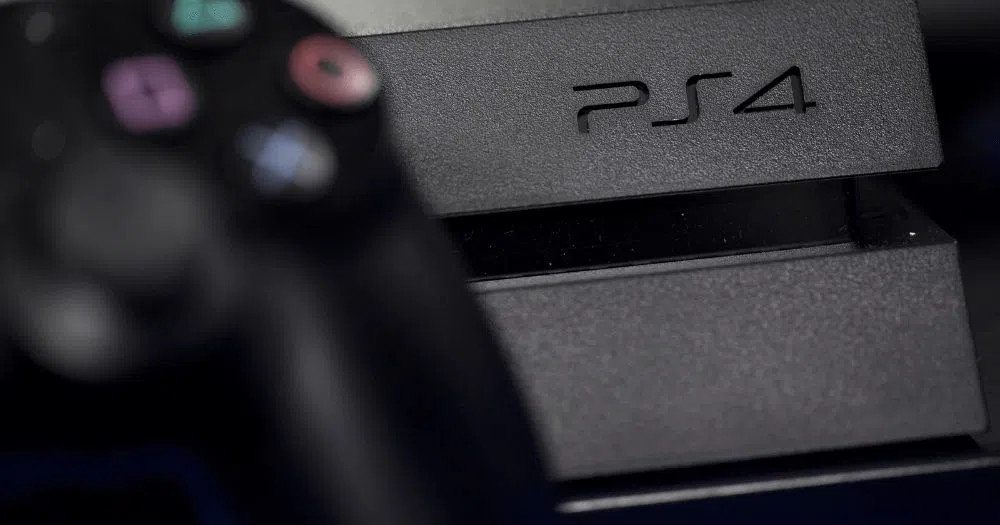 The PS4 has impressive visuals to take you on an immersive gaming journey. You'll be able to explore stunning landscapes, fight off hordes of enemies, and watch every detail come alive before your eyes – whether you're a web-wielding superhero in the city or adventuring in a mythical realm.

Different Models of PS4
If you need help determining which PS4 is suitable for you or want to relive some of your favorite PS4 games, don't worry! We've got you covered! All models allow you to play the same games, but there are a few key differences to keep in mind. Let's start with the following:
1. PS4 Pro
Best Overall
Are you excited to know about PS4 Pro? The upgraded version of the original PlayStation 4, the PS4 Pro, burst onto the gaming scene on November 10, 2016. This has a faster graphics processor than the original PS4 and supports 4K and HDR TV.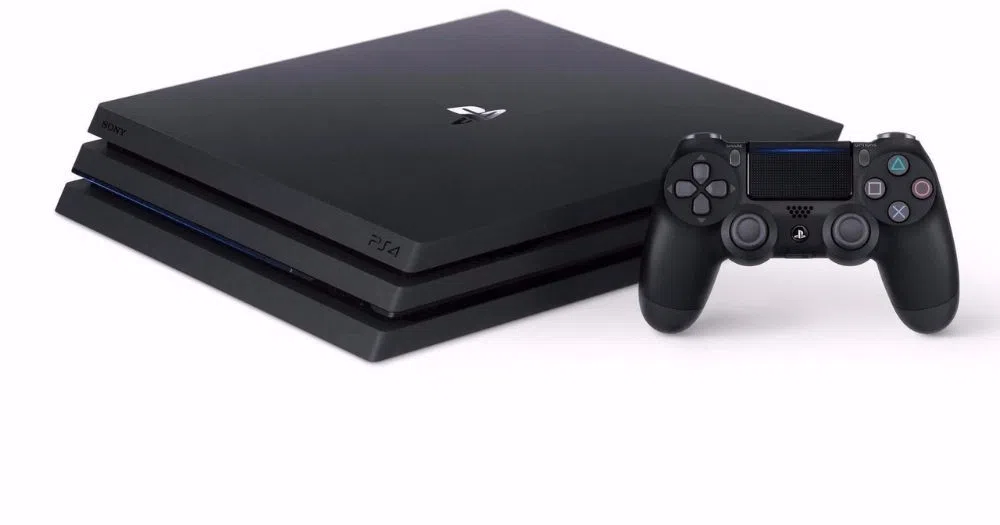 Let's talk about 4K resolution. The PS4 Pro will be the only model that will allow you to play games in 4K resolution. If you don't own a 4K TV, don't worry. High Dynamic Range, also known as HDR, also works on standard HDTVs. Sony released the PS4 Pro in India, but only 10,000 of them were sold.
After that, Sony stopped selling the PS4 Pro because they didn't have the right BIS e-certifications to sell it in India. BIS is the official organization in India responsible for the standardization, marking, and quality certification of goods, established under the BIS Act 2016. Currently, you can not get a new PS4 Pro because of its unavailability, but you can get its refurbished model at ₹26,999
Specifications of PS4 Pro:
Dimensions: The PS4 Pro has a height of 2.17 inches, a depth of 12.9 inches, and a width of 11.6 inches.
Weight: It's lightweight at around 3.3 kg, making it easy to handle.
Processor: Powered by an AMD Jaguar 1.6 GHz 8-core for fast processing.
Storage: It has a spacious 1TB, 5400RPM hard drive for ample game storage.
Memory: Equipped with 8GB of GDDR5 memory for smooth multitasking.
Graphics: The PS4 Pro has a powerful AMD Radeon-based GPU with 4.20 TFLOPS for stunning visuals.
HDMI resolution and framerate: Supports up to 4K resolution at 60FPS with upscaling.
Input/Output: Offers 3 USB 3.1 ports, 1 Aux port, and HDMI out port for connectivity.
PSU: The power supply unit provides a stable power output of 310W.
Pros
Enhanced Performance: The PS4 Pro delivers improved graphics and performance for a better gaming experience.
4K and HDR Support: Enjoy stunning visuals with true 4K resolution and enhanced color vibrancy.
Future-Proof Gaming: The PS4 Pro offers good performance and capabilities for future gaming needs.
Cons
Higher Price Point: This is more expensive than other PlayStation 4 models.
Limited 4K Content: Not all games are optimized for 4K resolution, but many still benefit from improved graphics.
TV Requirements: A compatible TV is needed to fully experience the 4K and HDR features.

2. PS4 Slim
The PlayStation 4 Slim is a slimmed-down version of the original PlayStation 4. It was released on September 15, 2016. It looks just like the Pro, but smaller and cheaper. It's easier to carry around and gives you more room to play. Plus, it's got a better design, so you don't have to worry about keeping it clean and tidy.
The PlayStation 4 might look small, but it's packed with power. You can get its refurbished model at Rs. 19,499. It would be best to go for its refurbished model because it is cheaper than the new PS4 Slim. There are a ton of games to choose from, whether you're a pro or not.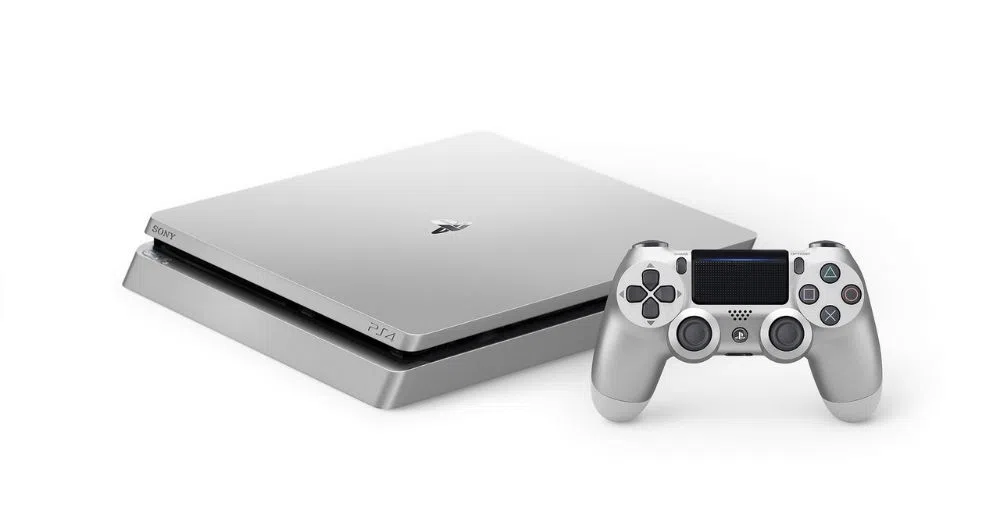 Specifications of PS4 Slim:
Dimensions: The PS4 Slim has a height of 1.54 inches, a depth of 11.3 inches, and a width of 10.4 inches.
Weight: Lightweight at 2.1 kg.
Processor: x86-64 AMD "Jaguar" CPU with 8 cores.
Storage: Options of 500GB or 1TB.
Memory: 8GB of GDDR5 memory.
Graphics: AMD Radeon-based GPU with 1.84 TFLOPS.
HDMI resolution and framerate: Supports 1080p at 30FPS.
Input/Output: Two USB 3.1 ports, one Aux port, HDMI out port with HDR support.
PSU: Stable power output of 165W.
Pros
Compact design, perfect for smaller spaces.
Affordable price because the refurbished model of PS4 Slim is cheaper than PS4 Pro.
Offers options of 500GB or 1TB storage.
Built-in Wi-Fi.
Cons
Limited to 1080p resolution.
No 4K or HDR support.
Less powerful than the PS4 Pro for demanding games

3. Original PS4
The PS4 originally came out in 2013 and was known as the "Fat PS4" until 2016, when it was replaced by the "Slim" version. Sony had released the PS4 gaming console in India, priced at Rs 39,990, causing surprise among gamers due to the higher cost compared to the US retail price of $399 (approximately Rs 25,000). You can purchase PS4's Original pre-owned model because it is harder to find a new PS4.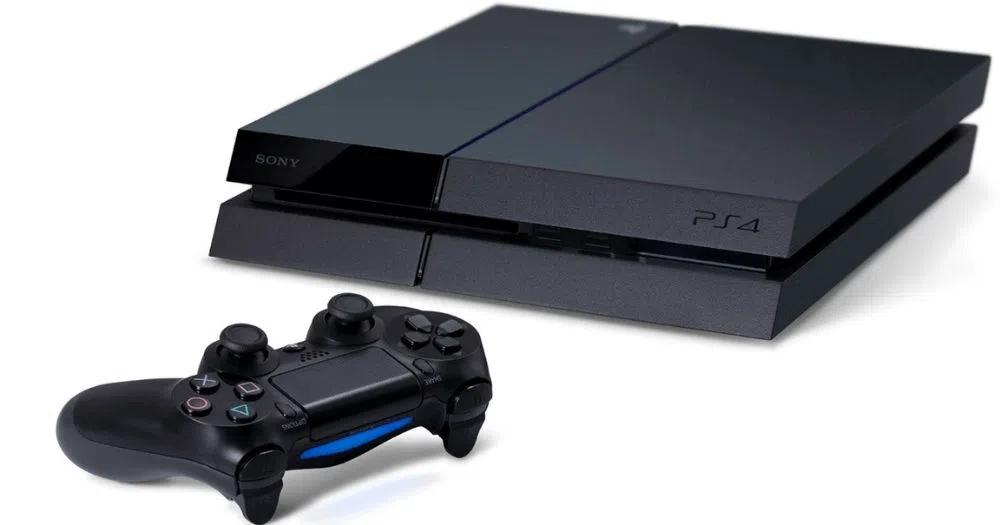 Specifications of PS4 Original:
Dimensions: The PS4 Original has a height of 2.09 inches, a depth of 12.01 inches, width of 10.82 inches.
Weight: Lightweight at 2.8 kg.
Processor: Semi-custom 8-core AMD x86-64 Jaguar 1.6 GHz CPU
Storage: Options of 500GB or 1TB.
Memory: 8GB of GDDR5 memory.
Graphics: AMD Radeon-based GPU with 1.84 TFLOPS.
HDMI resolution and framerate: Supports 1080p at 30FPS.
Input/Output: Two USB 3.0 ports, one Aux port, HDMI out port with HDR support.
PSU: Stable power output of 165W.
Pros
Cons
Limited to 1080p resolution, not suitable for 4K gaming.
Less powerful compared to Playstation4 Pro.
Noisy fan noise during intensive gameplay.
Limited USB ports for external devices.

Best Free Games To Play on PS4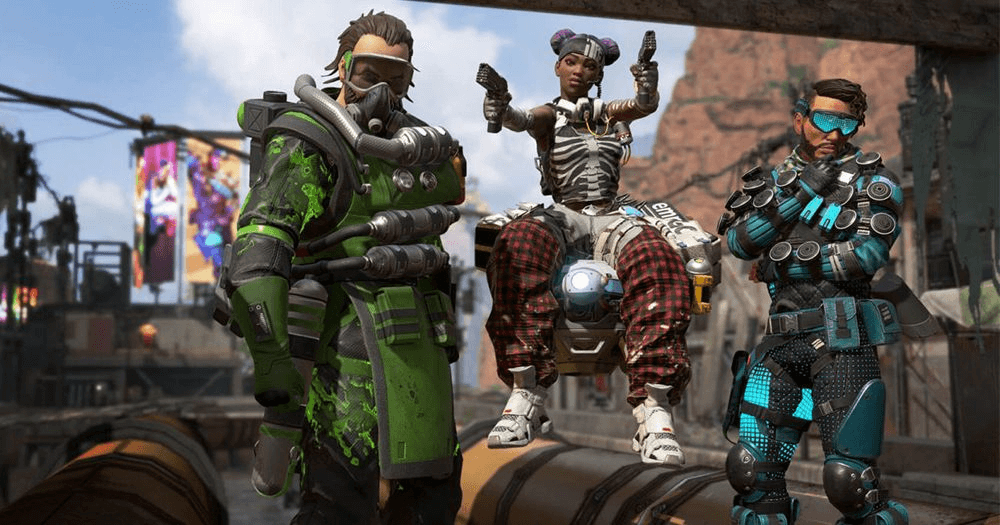 Did you know that, If you're looking for a fun Playstation4 game that won't break the bank, you've come to the right place! We've rounded up five free Playstation4 games that give you an exciting experience without spending a dime.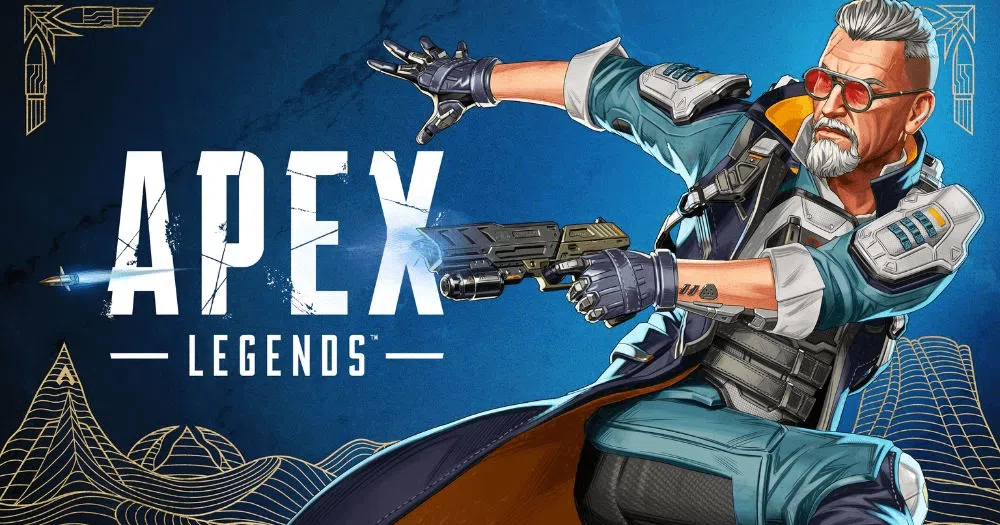 Experience the excitement of battle royale with this fast-paced and strategic game, where you team up with legendary characters for intense multiplayer matches.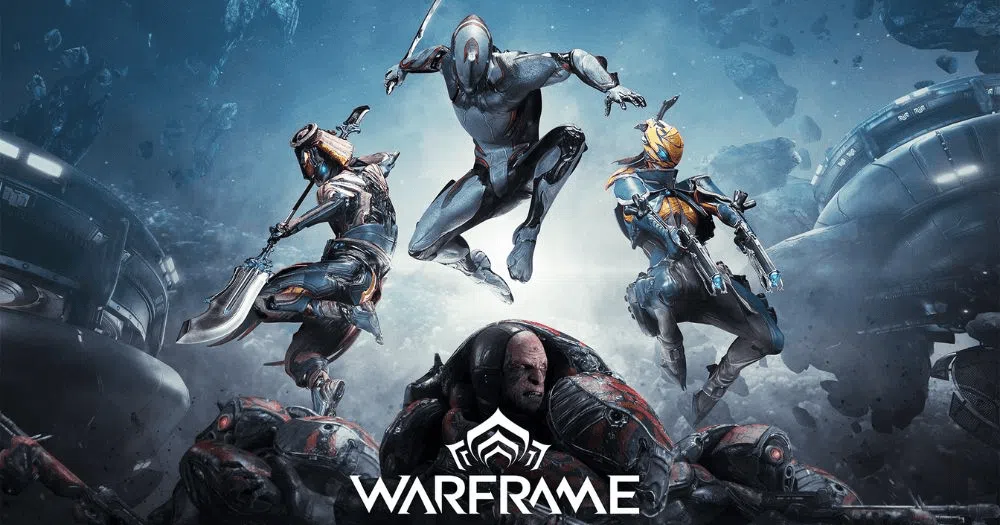 Immerse yourself in the vast universe of this sci-fi shooter, where you control powerful space ninjas called Tenno and embark on epic missions with customizable abilities and weapons.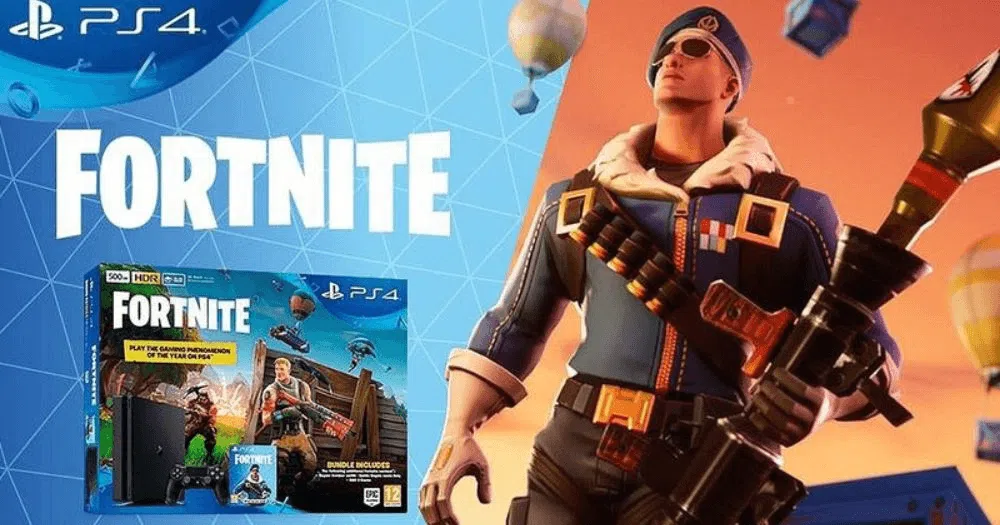 Join the global phenomenon that is Fortnite, a vibrant and ever-changing battle royale game that lets you build structures, engage in intense PvP battles, and enjoy constant updates.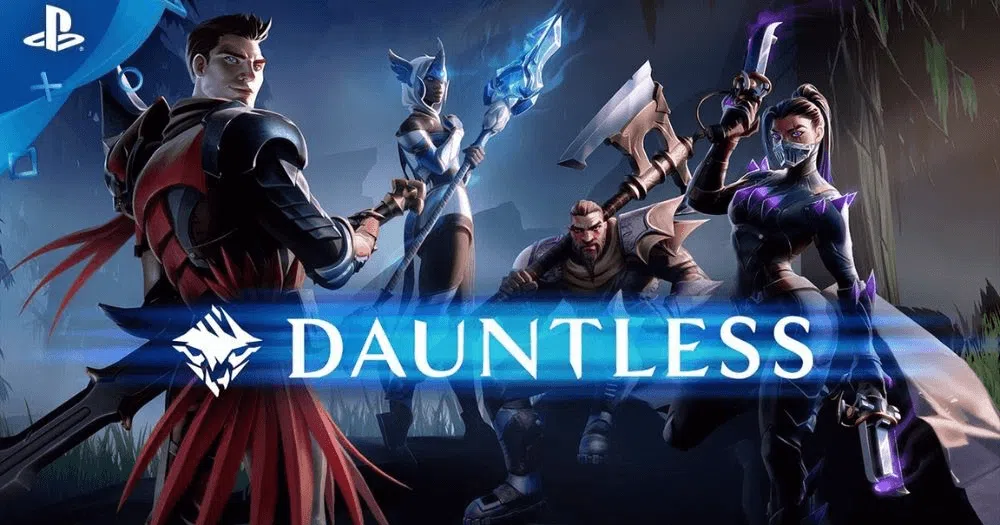 Become a skilled monster hunter in this cooperative action RPG, where you team up with other players to take down giant creatures known as Behemoths and earn rewards for your bravery.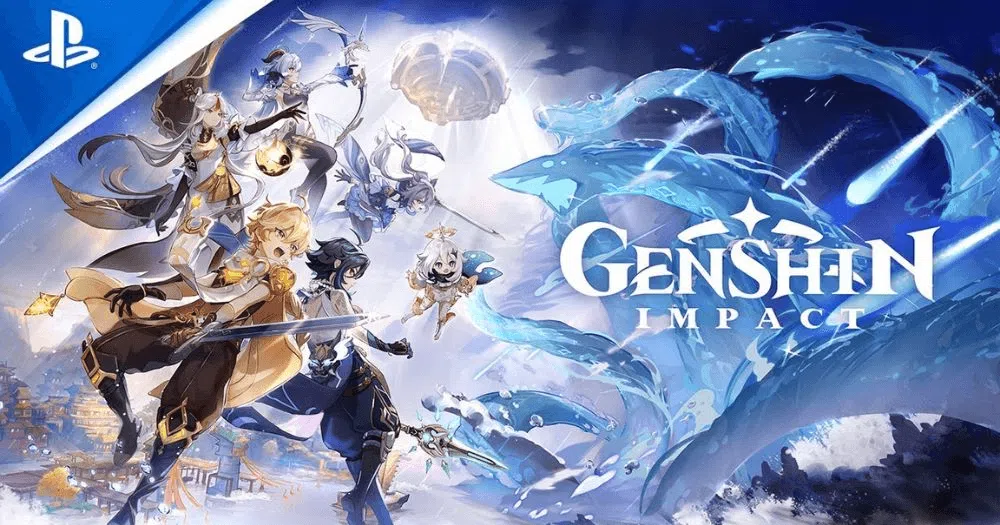 Explore the enchanting world of Teyvat in this open-world action RPG, where you uncover secrets, control characters with unique elemental abilities, and embark on an epic fantasy adventure.

Recent Releases of PlayStation 4
Here are the latest and most sought-after releases for PlayStation 4, featuring exciting games like Hogwarts Legacy PS4 (deluxe edition) and other highly-rated titles from Warner Bros Interactive Entertainment UK.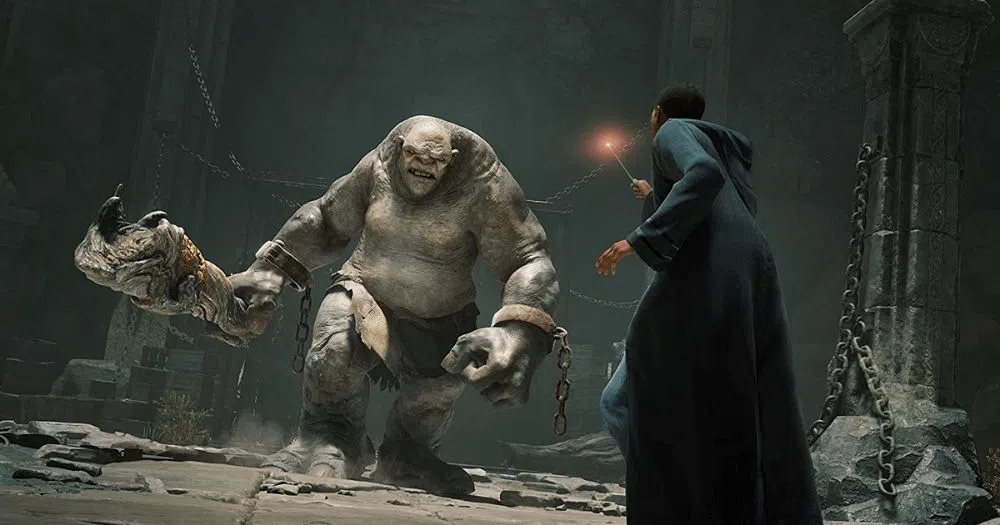 Hogwarts Legacy is an open-world action RPG set in the magical realm of Harry Potter. Explore magical creatures, customize your character, make potions, master magic, refine your skills, and shape your destiny as a Wizard.
Hogwarts Legacy is a great game for ages 12 and up. It's available in English. It was first released on May 5, 2023. It's one of the top-selling PlayStation 4 games in its category, and it currently holds the Best Sellers Rank of 60th in Video Games on Amazon, indicating its popularity and demand among gamers. Additionally, it has achieved the remarkable position of 7th in PlayStation 4 Games.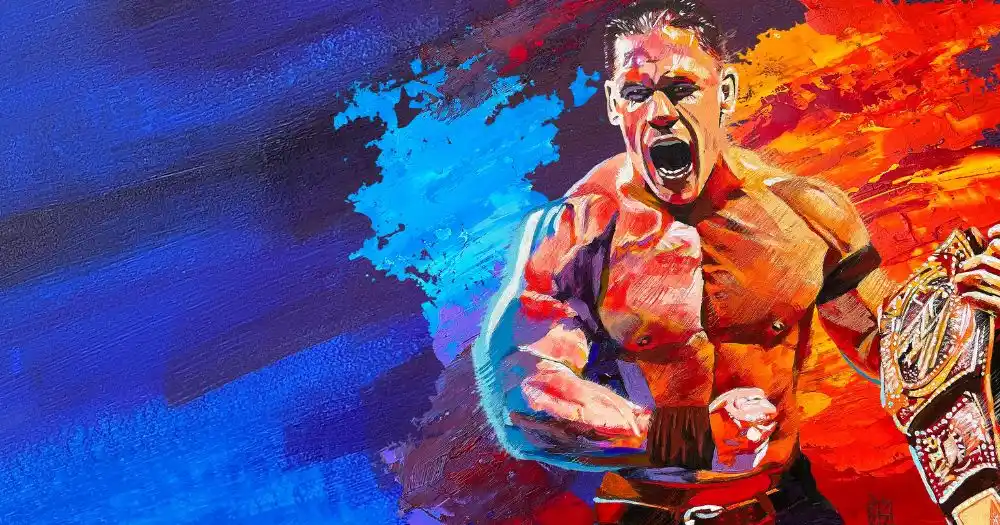 WWE 2K23 is a highly acclaimed game with expanded features, stunning graphics, and a deep roster of WWE Superstars and Legends. It offers the exciting 2K Showcase mode, focusing on John Cena's 20-year career, and introduces the long-awaited WarGames mode.
WWE 2K23 is a great game for ages 16 and above. It currently holds the best sellers rank of 126th in video games on Amazon. Furthermore, it has secured the impressive position of 14th in PlayStation 4 Games, highlighting its success on the platform. It is available in the English language. The game was released on March 17, 2023.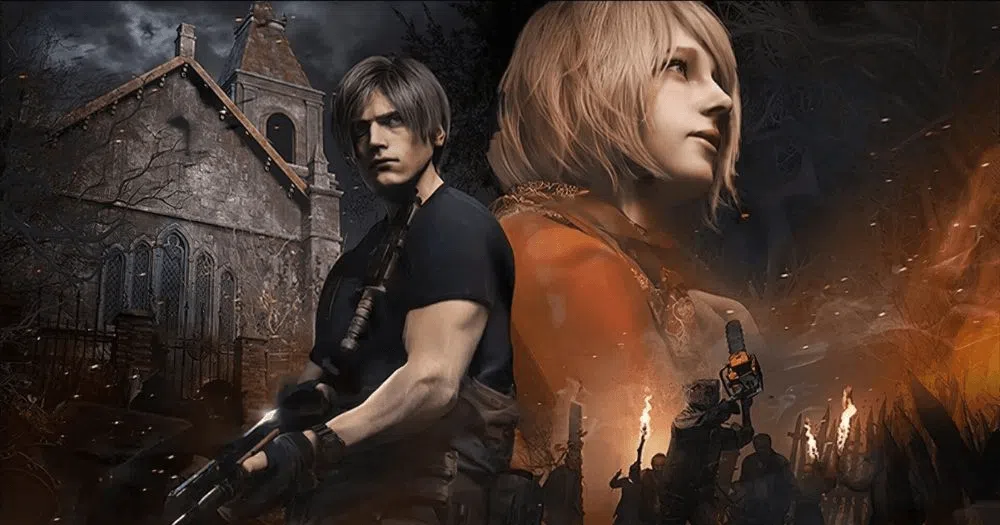 Resident Evil™ 4 is an exciting remake of the popular game originally released in 2005. The 2023 version of Resident Evil 4 retains the core elements of the original while incorporating modernized gameplay, an updated storyline, and stunning graphics powered by Capcom's proprietary RE Engine.
This PlayStation 4 game will be released on March 24, 2023. It promises to deliver an immersive and thrilling experience for players aged 18 and over.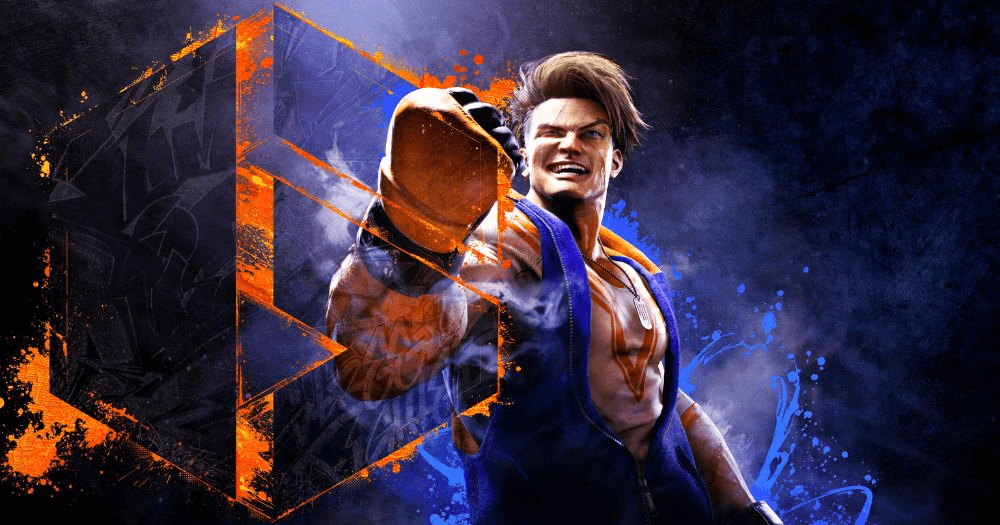 Get ready for the next level of Street Fighter with Street Fighter 6 (SF6). This highly anticipated game is available on next-gen consoles, PC and features cross-platform Play. With stunning visuals and an all-new battle system, SF6 brings the world of Street Fighter to life like never before.
SF6 offers the ultimate fighting experience for both casual players and seasoned pros. It is set to release on June 2, 2023. It has already gained popularity, ranking 50th among PlayStation 4 games and 928th Video Game best sellers on Amazon. SF6 is generally recommended for ages 13 and over.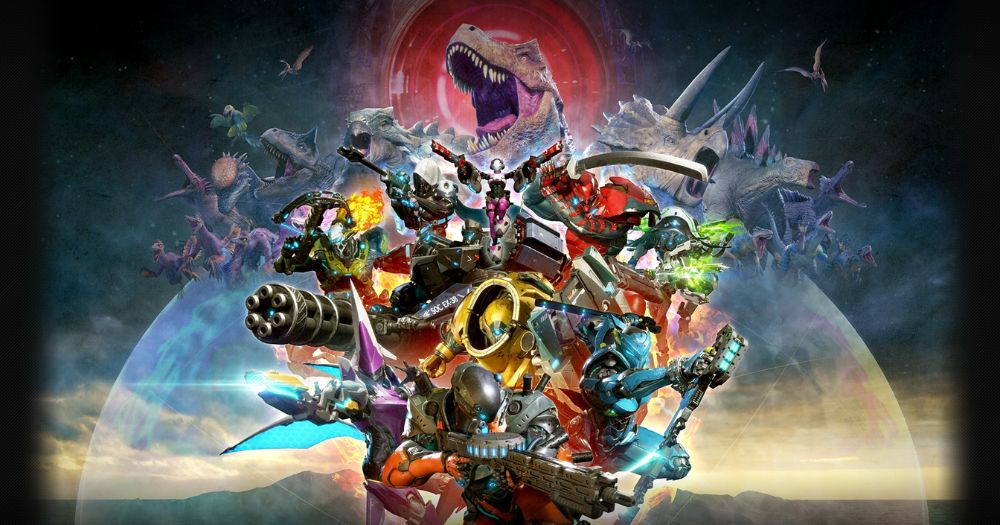 It is an action game developed by Capcom set to be released on July 14, 2023. In this game, players will join forces with others to battle against waves of rampaging dinosaurs that have invaded city streets.
While it's not a direct Dino Crisis revival, Exoprimal offers an exciting cooperative experience reminiscent of Left 4 Dead, where players can team up and take on these prehistoric creatures. If you're craving some dinosaur-fueled cooperative action, keep an eye out for Exoprimal this July. Exoprimal is for kids over 16. It's rated 16 for violence, bad language, and in-game purchases.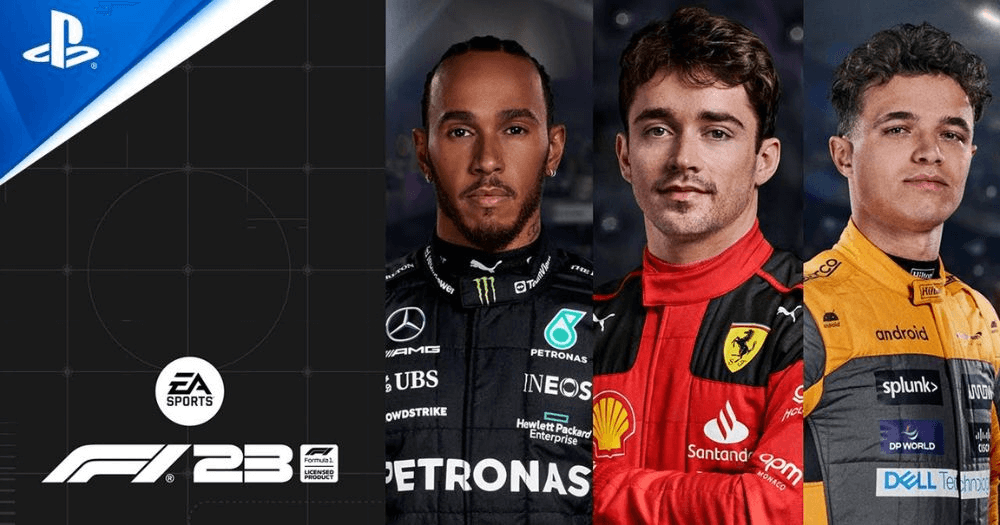 The EA SPORTS F1 23 video game is the official FIA Formula 1 World Championship game for the 2022 season. It's got exciting gameplay and some cool new features like Braking point story mode and Red flags. It's realistic racing action with a progression system and multiplayer options.
It's a great game for all ages, with an Ages 3 and Over rating. It's available in English. The 23-season update is coming out on June 16, 2023, and you can pre-order it from May 4. It's compatible with PlayStation 4.

PlayStation Store Gift Card (Wallet Top-Up)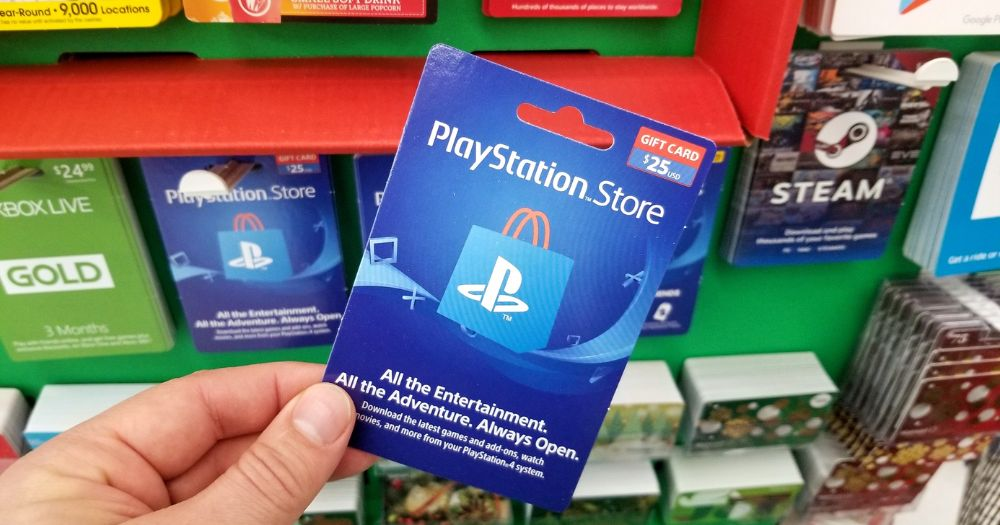 If you want to take your gaming to the next level, PlayStation Store gift cards are the way to go! Use them to explore a vast selection of digital content and get access to tons of games, bonuses, and more.
Purchase a PlayStation Store gift card from an authorized online retailer or select physical stores. Choose the desired amount that suits your needs or the recipient's preferences.
Code Delivery: If you purchase the gift card online, the retailer will typically email you a unique code. Alternatively, purchasing a physical card will come with a scratch-off area that reveals the code.
Redemption: To redeem the gift card, access the PlayStation Store through your PlayStation console or any web browser. Sign in to your PlayStation Network account or create a new one without an existing one.
Enter the Code: Enter the unique code from the gift card in the designated area on the PlayStation Store. Make sure to input it accurately to avoid any errors.
Enjoy Your Credit: Once the code is successfully redeemed, the gift card's value will be added to your PlayStation Network wallet. You can then use the credit to purchase games, downloadable content, add-ons, themes, and more from the PlayStation Store.
Explore and Play: With your PlayStation Store credit, you can browse various games and digital content. Download your favorite titles, enhance your gaming experience with additional content, or even subscribe to PlayStation Plus for online multiplayer and exclusive perks.

Reasons to Buy a PlayStation 4 Right Now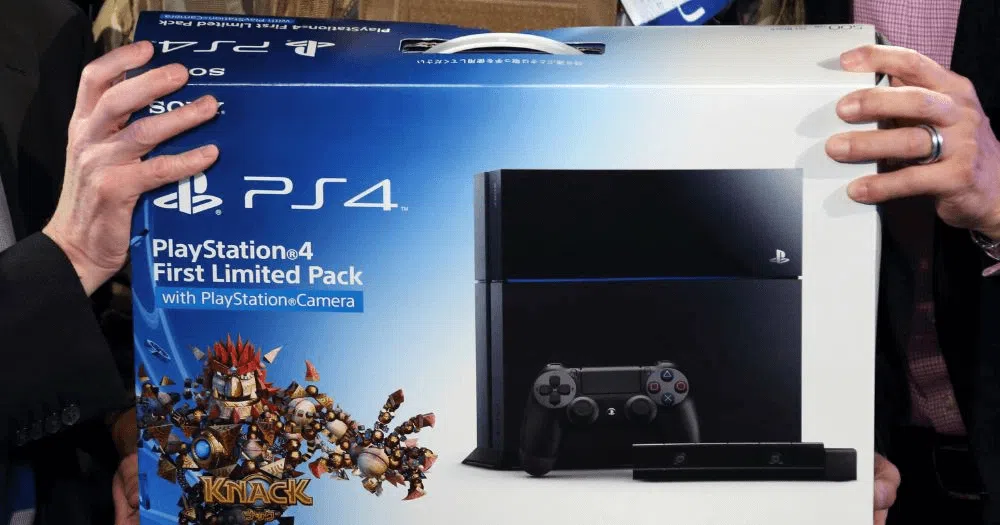 There are many reasons that will force you to buy PlayStation 4 right now. With PlayStation 4, we mean all models of PS4, i.e., Original, Slim, and Pro. Reasons to buy PlayStation 4 are mentioned below:

Frequently Asked Questions?
How much should you buy a PlayStation 4 for?
If you want to play exclusive PlayStation 4 games and don't have any other gaming consoles, the PlayStation 4 is still worth it. The PS4 Pro has better performance than the performance of PS4 Original and PS4 Slim. If you want to get a better experience with PlayStation 4 games, you must go for the PS4 Pro. This PS4 Pro is a refurbished model available at Rs 26,999 because new consoles are no longer being sold by Sony in India, and anybody claiming to sell it is probably lying! If you are price-conscious, you can go for PS4 Original as it is cheaper than both PS4 Slim and PS4 Pro.
How much does a PS4 cost in India?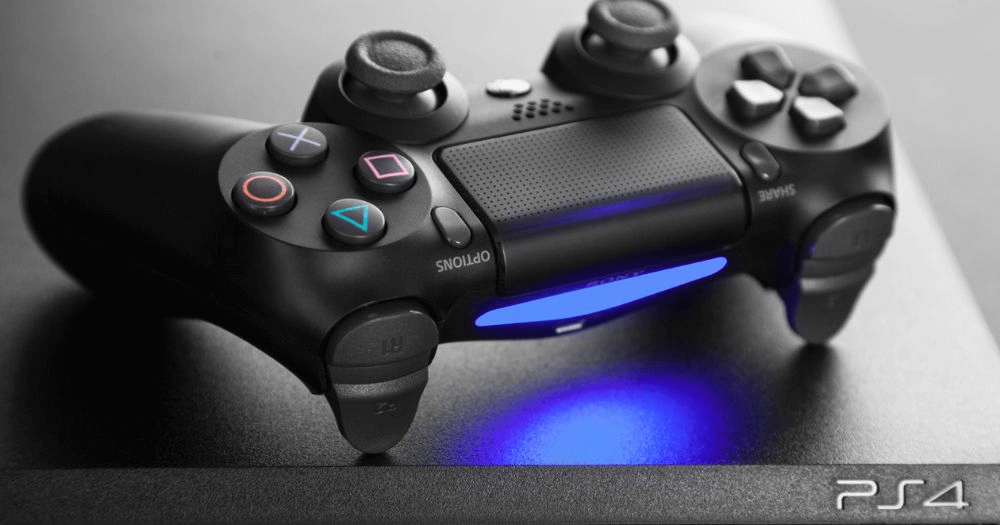 The cost of all the model of PS4 is mentioned below:
Can you still buy PS4 in-store?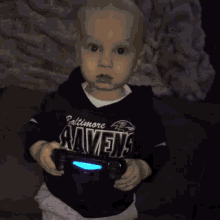 PS4s are getting harder and harder to find. It's like finding a unicorn on a rainy day. Trying to find a brand-new PS4 from retailers like Amazon has been a long and epic battle. Sony released the PS4 Pro in India, but only 10,000 of them were sold. After that, Sony stopped selling the PS4 Pro because they didn't have the right BIS e-certifications to sell it in India. This meant Sony couldn't offer any warranty or service for these units.
What do I need to buy when I get a PS4?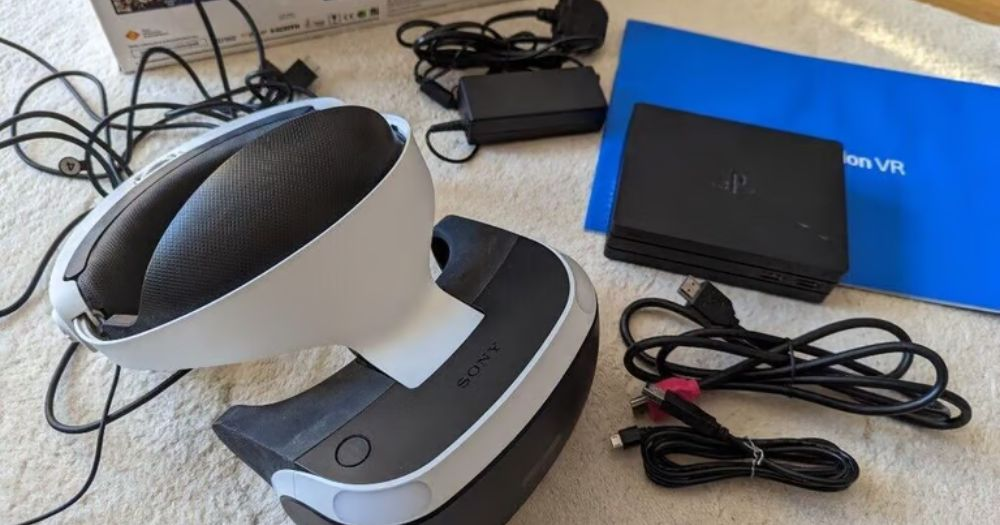 One of the first things you'll need when you get a Playstation4 is a controller and some cables. Pick the games you're really into, like God of War, the Last of Us, Grand Theft Auto v, and Red Dead Redemption 2. If you want to hang out with other gamers, get some extra Dualshock 4s to play local multiplayer.
It's also a good idea to sign up for PS Plus if you're into online multiplayer and want to get free games every month. For those who want to try virtual reality (VR), you'll need to buy the headset and any accessories. And if you plan on downloading a bunch of games or other stuff, ensure you get the External hard drive to expand your storage.
Should I Still Buy a PS4 in 2023?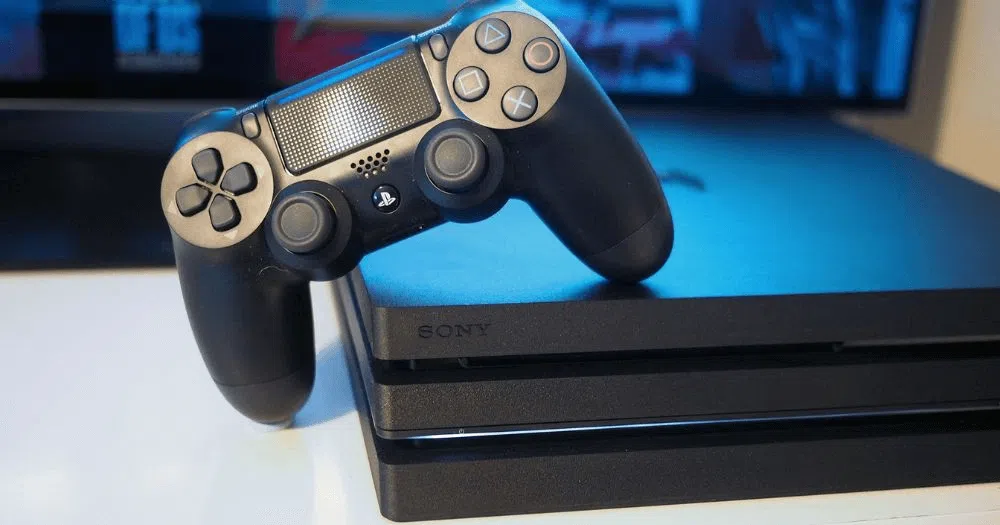 Yes, it is still worth buying PS4 in 2023. The PS4 offers a wide selection of games, ranging from PS4 exclusives such as God of War to third-party titles such as Assassin's Creed and Call of Duty. The PS4 can provide a great gaming experience for those who still need to experience the power of a gaming console.
In the future, when you consider buying the PS5. It is backward compatible, meaning that most PS4 titles can be played on the PS5, even if the user owns digital games on their PS4 or has a PS4 disc alongside a standard PS5. This allows users to take advantage of the PS5's more powerful hardware while they wait for the price to drop!
You can buy all models of PS4, but they are available in refurbished form. If you want a better experience with your PlayStation 4 games, the PS4 Pro is the way to go. It's a refurbished model that costs Rs 26,999.
But if you're looking for something more affordable, you can go for the PS4 Original because it is cheaper than both the PS4 Slim and the PS4 Pro.
How Long Can a PS4 Last?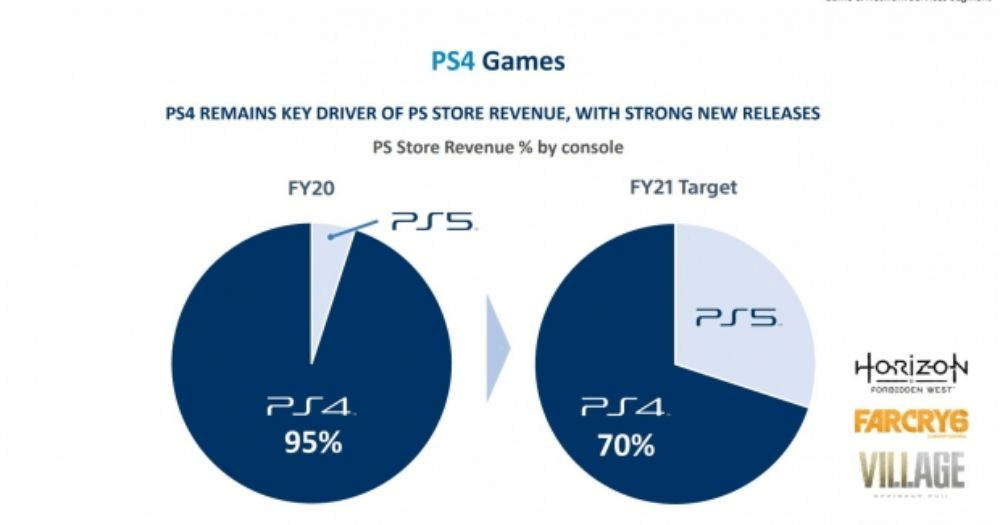 It's been nearly 10 years since the PS4 was first released. Sony Japan announced in January 2021 that they had stopped making almost all of their PS4s, which was surprising since they had said they would keep making them for a few more years. But you can still buy PS4s in 2023, although mostly in refurbished and second-owned conditions.

Conclusion
So, if you're looking for the best of the best, the PS4 Pro is the one to go for. It's the more powerful of the two (PS4 Original and Slim), and it can handle 4K, but you'll still need a TV that supports 4K to get the most out of it. A standard HDTV will also use its HDR capability, but a 4K TV would be much better!
Between the PS4 original and PS4 Slim, it really is your choice. You should buy the PS4 Slim as it is only Rs 1000 more expensive than the original and much more compact form-wise.
If you have any query related to PS4, you can email us via the contact page at "The Simple Indian. " You can also explore our other articles and enjoy the Simple Life with us. Remember, we are always here to answer all your questions and hear your suggestions! Become a part of "The Simple Indian" family today 🙂